Commercial
Commercial HVAC And Plumbing Services
At Gundlach's, we understand the responsibility you have as a business owner to not only the health and wellness of the employees or tenants in your building, but also the overall efficiency of your plumbing and HVAC systems. We have over 100 years of experience serving commercial customers throughout the Bakersfield area.
HVAC System Repair & Maintenance
We provide full-service commercial HVAC maintenance with dedicated staff to ensure ongoing system efficiency, warranty compliance, and quick repairs. Our commercial systems maintenance programs can keep your building operating costs low and ensure you get the most from your service agreement.
HVAC System Replacement
Whether you need a unit replacement or an entire system upgrade, our experts can deliver. We install high-efficiency and sustainable comfort systems designed to be the most cost-effective on the market and geared to our climate and your particular property.
Plumbing
Gundlach's offers 24-hour emergency service, preventive maintenance programs, and plumbing repair upgrades to meet any of your commercial needs. Our goal is to resolve the problem quickly and keep your business or building operational. Our commercial services include:
Plumbing Fixture Repair and Replacement
Electronic Fixture Upgrades
Certified Backflow Prevention Testing and Repair
Re-piping
Leak Detection
Line Location
Sewer Camera Diagnostics and Location
Drain Clearing
–
---
–
At Gundlach's, your comfort is our priority. We offer a full suite of home comfort services including plumbing, air conditioning, heating, and whole home performance.
When you join our Comfort Club, you'll have peace of mind knowing your equipment is running efficiently. Properly maintained equipment lasts longer and reduces energy costs! Talk to us today about our commercial HVAC and plumbing services in Bakersfield. We look forward to serving you.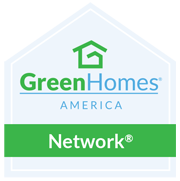 ---